An Eyewear Collaboration With Randy Tran Photography
This is a bit late and well overdue, but we are proud to present our wonderful collaboration with Randy Tran Photography. We are writing this post to share with everyone the great work Randy Tran provided for us, to tell you a little about Randy Tran, and to offer others a similar opportunity for a photography collaboration with Trioo Eyewear.
Randy Tran Photography:
Randy Tran Photography was started by…you guessed it – Randy Tran! He is based out of California and started Randy Tran Photography back in 2011. He speaks English, Vietnamese and French fluently, and is an extremely skilled photographer. Have a look at some of his recent work.
These are but a few. You can check out more of his portfolio here. He does many photography gigs, ranging from portrait sessions to wedding coverage, he can about do it all.
Connect With Randy Tran:
Website
Facebook
Instagram
Flickr
Tumblr
Randy's collaborates with bloggers as well. For example, his friend Francis Kenneth (who we've also made some wonderful collaborations with), this is Francis' blog. He collaborates with many other bloggers, you can see more of his bloggers here.
We contacted him over a year ago to see if he could take some photos for us in Los Angeles as we thought his work was great. He accepted and we sent him a few pairs of glasses. Check out the pics we got. We were completely satisfied to say the least.
Be Our Photographer:
We made this collaboration with Randy because we were, and still are, interested in connecting with photographers around the world for our Be Our Photographer project. It's a simple concept for Trioo, we send glasses and professional photographers take photos in their city/area, then we publish the photos on our site and social media channels with the photographer's information. It's a great way to get our brand out there, plus it's fun to see all the different places, and connect with so many interesting people.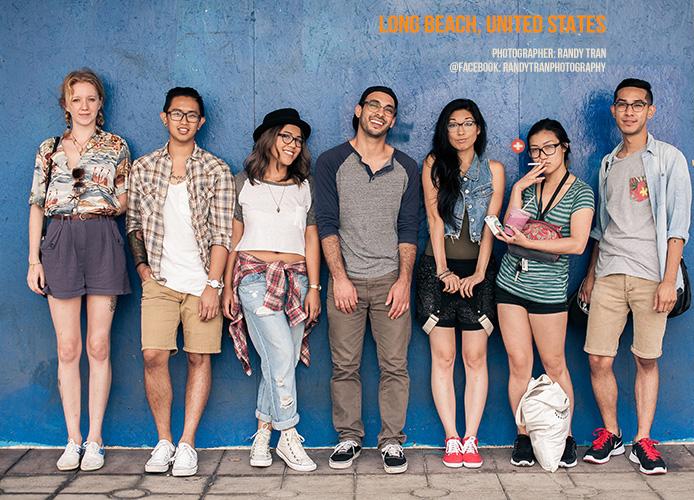 It's a win-win for both parties. To learn more about our photographer project and to get involved click the link here. We are currently open to international collaborations, but we are more focused on the USA. We want to cover the map with photos of happy people wearing Trioo glasses. You can check out our Pinterest boards to see how much of the map we have already covered – Glasses Across America & Internationally Known.
We would like to give another big shout out to Randy Tran and all those that helped make this happen. There were so many great models involved as well and we can't be thankful enough!
If you are interested in collaborating with Trioo Eyewear, please contact us at contact@trioo.com, or simply shoot us a message on Facebook.
We hope everyone continues to pursue their passions, whether that be photography, sports, business, or whatever your heart desires!